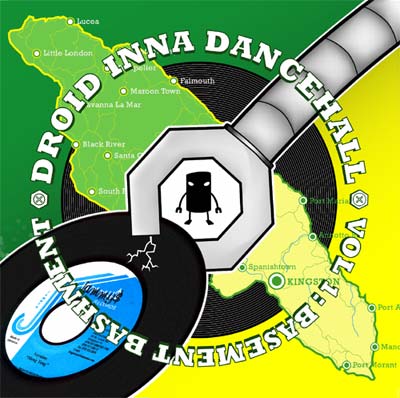 Droid Inna Dancehall Vol 1. – Basement Bashment
Absolutely wicked 90s mix from Droid over in Dublin. Nice and synchronistic cos I've been having a little 90s revival of my own recently.
A full length mix with some great sleevenotes. Proof positive of the health of JA music after its supposed "heyday" (and doesn't that keep moving forward, slowly but surely? It used to be 70s and before, then pre-85, then 80s and before…)
This one's a keeper – go deh!