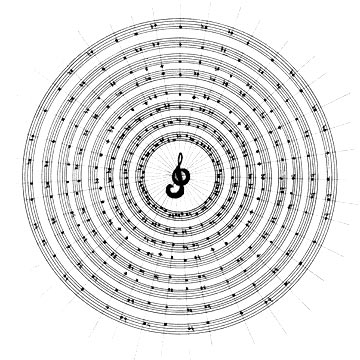 Podcast: Play in new window | Download
Subscribe: Apple Podcasts | RSS
Paul's fucked off to Wales and left me and my dodgy wrists to do the write up for this one.
http://www.weareie.com/audio/blogariddims/Blogariddims.xml
is the link. Here is an idiot's guide of what to do with it
You should also be able to get at it direct (and free) from itunes music store or http://feeds.feedburner.com/blogariddims/
You really should subscribe – the 3 previous mixes have rocked my world and the series has only just begun…
Droid did a nice look into his creative process when he kicked off the series, so here goes with ours:
Paul moved to Sheffield some years ago, when the gritty urban realism of Brixton became too much for him. He has characteristically become an evangelist for the (no doubt numerous) delights of 'oop north' and often takes the biscuit by slagging off The Most Beautiful City In The World (i.e. London). Which is a bit rich as he seems entirely reliant on London for both his work and indeed most of his cultural input (cf: Dubstep, uk fast chat, me, BASH, Shaka, virtually all of the shops selling records on our mixes etc). I have pointed out this amusing contradiction to him on many occasions but he amiably responds that consistency is the hobgoblin of small minds, or something.
So anyway, despite loathing London, Paul has stayed round mine lots and lots of times for the last few years. I reckon in 2004/2005 he was probably down at least every other week for a couple of nights. The general running order is that Paul would show up, tell me how much better Sheffield was than London, whack an M&S curry in the microwave and then change out of his suit. After we'd downed some red stripe we'd get to "work" by me hauling out some of the best tunes ever made and sticking them into some kind of order, whilst Paul nodded his head, shook his head, or (usually later in the evening) danced around the room shouting "YES! YES! This is the best record ever made!!!" If you've ever met Paul you will understand this.
Sometimes we'd discuss prospective mixes or the state of the world on my balcony as well. We'd generally record all the tunes onto my Sony CD-Recorder. Paul would take the CD away and weave some magic(k) with it, possibly involving a computer and other stuff.
Next week he'd bring it back and we'd play it in the living room. Loud. I'd congratulate him on mending my most heinous errors, and berate him for including wacky sound effects every 6 seconds. Sometimes we'd tweak the running order or maybe come up with some new sections, but mainly things sounded great as they stood.
Sometimes the mixes would come out of an idea (i.e. to promote UK fast chat material, or capture a certain era of reggae music) and sometimes they'd just be what sounded good. The tunes on this mix are the latter. They've been thrown together by Paul out of the several evenings we spent laying down tunes for the mix for On The Wire on BBC Radio Lancashire. They're not so much out-takes as what would have been on the mix, if it had been twice the length…
Having taken the trouble several weeks ago to dictate the tracklist over the phone to Paul I'm buggered if I'm going to type it all up:
OK, so I just typed up a massive commentary on all the tracks and then got hit by a wordpress "500 internal server error", wiping it all out. Not enough wrist-time to do it again. Sorry. Perhaps another day.