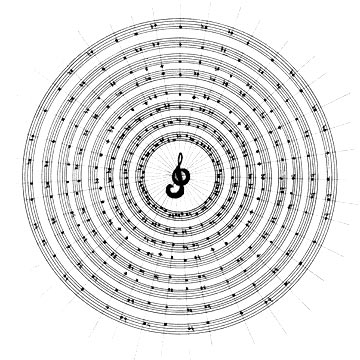 riddim / original label / producer
Broke Bottle / Q45 / Desmond & Rupert Blake
1. Egg Nog – Getaway Driver
2. Beenie Man – Always Be My Baby
3. Harry Toddler – Get Gal Easy
4. Version
Baddis Ting / Hi-Profile / Richard Browne
5. General Degree – Miss Gotti
6. Chico – Grudgeful
7. Mr Vegas – Jacket
8. Version
Black Widow / Shines / Shane Richards
9. Buccaneer – Sha La La La
10. Daddy Screw – Baby Bounti
11. Cobra – No One Style
12. Beenie Man – Gwaan So
13. Goofy – Anything Can Happen
Powerplay / How Yu Fi Sey Dat? / Redrose & Malvo
14. Beenie Man – Nah Bow
15. Delly Ranks – No Talent
16. Ghost – What Have You Done
17. General B – Ziggy Ziggy
18. Version
Bagpipe / Steelie & Clevie / Steelie & Clevie
19. Nitty Kutchie – Happy Go Lucky Girl
20. Zebra – You See Me
21. Squidley Ranks – Tek It Off
22. Beenie Man – Year 4 (Sticky Remix)
Medina / 2 Hard / Jeremy Harding
23. Monster Shack Crew – Wanna Make Noise
24. Tanya Stephens – Bounce Me
25. Red Rat – Yu Nice
26. Sean Paul – Strategy
Filthy/Filthier / Main Street / Danny Brownie & D. Juvenile
27. Beenie Man – Let Him Go
28. General Degree – Traffic Blocking
29. Mr Vegas – Heads High
Fade Away / Opera House / Andrew Bradford
30. Buccanner – Fade Away
Now Thing / How Yu Fi Sey Dat? / Redrose
31. Mad Cobra – Nuh Watch De Pum
32. Lady Saw – Sloppy In A Bed
33. Redrose – Red Red Red
34. Sean Paul – Report To We
35. Tony Curtis & Future Troubles – Can't Smoke The Weed In Peace
36. Version
Playground / 2 Hard / Jeremy Harding
37. General B – Scream
38. Mad Cobra – Pet and Pamper
39. Dutty Cup Crew – Stick Up
40. Beenie Man – Who Am I
41. Sean Paul – Infiltrate
Earthquake / Big Yard / Robert Livingston & Sting Pizzonia
42. Merciless – Sharp Shooter
43. Rayvon – All Day All Night
44. Version
Sexy Gal / Big Yard / Sting International
45. Merciless – One of Them
How to get it
http://www.weareie.com/audio/blogariddims/Blogariddims.xml
is the link. Here is an idiot's guide of what to do with it
You can also download the mp3 direct from http://feeds.feedburner.com/blogariddims/ or via itunes music store.
You really should subscribe – just take a look at the rest of the mixes at that feedburner link. You want them downloaded directly to your player every fortnight, yeah? Exactly.
Suckers To The Side, I Know You Rate My 98!
Following on from Naptha's thunderous 1993 selection, I am contributing a hot 1998 bashment mix to the blogariddims series.
Nine years ago I was going out every weekend and a lot of this stuff gradually seeped into my consciousness over time. A band called Chin had a residency at Disgraceland on Essex Road in Islington – they were outstandingly good, a true combination of hip hop and a little bit of punk. After their set, Danny (their DJ) would play a load of brilliant records including some Aphrodite jump up and this tune that went round and round in my head… something about "zim zimma"…
Buying some Scientist and Lee Perry records in the Rough Trade shop, I heard this crisp bassy tune coming out of the speakers and was entranced by its quirky percussion and vocals. I asked the bloke behind the counter what it was and he held up a copy of the latest Ragga Ragga Ragga compilation LP. Another addition to my Lee Perry collection could wait until next payday…
The climax of these encounters was a house party off Green Lanes in Haringey. I'd been told to bring some records along but it became clear that the usual highly competitive young dj politics were in play and there was no chance of me getting a go on the decks. Two italian crusties had decided that as there was two of them they could play their godawful acid trance for a 2 hour set. But there was this one guy…
He had the biggest box of seven inch white labels you have ever seen, many of them tied together with elastic bands. He didn't do anything fancy with them, just whacked them on the turntable and whizzed over the crossfader. Tune after tune came out of the speakers – bass, vocals, eccentric percussion. Someone asked him what the a particular track was and I was able to lip read him saying "I dunno – look, they're all white labels!".
Maybe it's me, but 98 seems like a much more innocent time in retrospect. Certainly none of the tunes I've heard feature people trying to outdo each other in murderous homophobia. It was also a year when what was happening in JA was exactly what was needed to fill an aching gap in the UK pop charts. (This happened most recently a few years back with the slew of Sean Paul and Diwali tunes).
So here is my tribute to that year. I'd love to be all cool and say that I bought all these on the day they came out, but the truth of the matter is my buying patterns have been somewhat erratic. Quite of bit of "back filling" has been required to get this tracklist together, which has involved me at my most nerdy. After taking the piss out of trainspotters with their spreadsheets and matrix numbers, I found myself getting deep into excel after realising that greensleeves alone released over a hundred seven inches in 98, most with exactly the same stock labels.
The 2nd hand tunes cost me anything between 20p and 4 pounds, but there were very very few absolute stinkers. Indeed, my hardest job was cutting the mix down to an hour – so there may be a part two at some point, possibly extending into 1999. But that is another story…
Greensleeves phased out their seven inches a few years later in favour of the now ubiquitous "Rhythm Albums" featuring 20 cuts of the same riddim. I can't help feeling that people now pay less attention to the actual vocals. Some of the riddims on this mix came out in just 3 cuts, i.e. the ones that they got right! There also seems less scope now for big labels like Greensleeves and VP releasing "one away" tunes like "Fade Away" and giving them a big push. At the time of writing it looks like JA vinyl production is slowing down as selectors switch to digital formats. So perhaps the time is ripe for Greensleeves et al to fill the gap by releasing sevens again? I doubt I could make a good business case for it myself, but one can hope!
more commentary to follow – you don't think you get off that lightly, eh?
Podcast: Play in new window | Download
Subscribe: Apple Podcasts | RSS