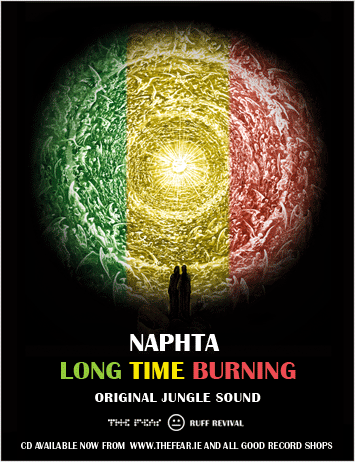 This is the business.
Seriously – if the words "jungle" and "2008" fill you with bad thoughts, you owe it to yourself and to future generations to go and check this album. I would write a lot more about it but I have done a glowing review for issue 2 of Woofah.
There is a lot of very bad music about – you owe it to yourself to banish those demons. "Long Time Burning" will help you do that. Click on the image above for sound samples, ordering details etc.