Looks to be a great weekend for Londoners…
Friday sees the first night of this:
Organised by bass comrades (and Woofah contributors) Lower End Spasm. Bok Bok has done a little five minute promo mix for the night you can grab here. All Sarf Londoners should head down there, it will be wicked.
Then on Saturday, some serious decisions have to be made, with the return of the legendary: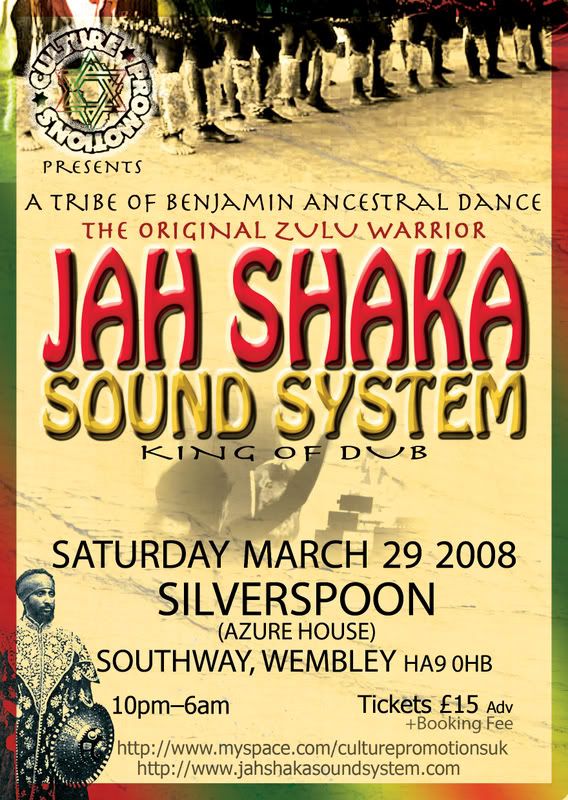 over Wembley way. Tempting though that is, I am also wavering on:
Iration Steppas will be bringing the entirety of their eye watering sound system down especially for the Deviate crowd. Benga will then be playing an exclusive set on the Iration system (London first)
Hmmmm. Or: